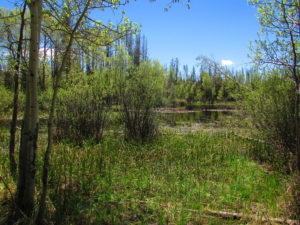 WILDFLOWER WALK ~ SATURDAY, JULY 1 @ 9:30 a.m.
Saturday, July 1 at 9:30 a.m.  Join GLMRD Trails Manager and naturalist Mandy Cluck at the Grand Lake Rec Trails trailhead parking lot (on County Road 48, just before the golf course) for a 2 hour walk to lean to identify native plants and flowers and their edible and medicinal value.  Bring binoculars, water, rain gear, snacks, bug spray and sunscreen.  This event is FREE, no pre-registration required.  Call for Mandy for more information at 970-627-8008.
Interested in more events like this?  Let your interests be known!  Email Mandy at mandyc@grandlakerecreation.com.  Stay tuned for more nature walks and events throughout the summer.
To stay up-to-date about everything happening at GLMRD, please visit our calendar page.