Trails and Disc Golf are

Closed For Winter

!
A small selection of hiking and mountain biking trails are open for the 2022 season.  We have a lot more restoration work to do on most of the trails area so many of the trails will remain closed.  There is NO ACCESS to the Colorado River.  Check our trail map regularly for updates as other trails are opened.  Please stay out of closed areas and obey all signs.
---
---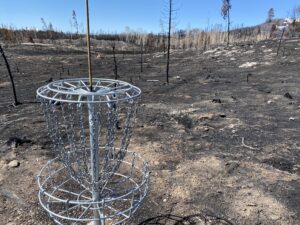 Thank you to our project partners for helping us get disc golf and some of the trails open and safe.
Rocky Mountain Youth Corps
Open Lands, Rivers, and Trails (Grand County)
Marshall Forestry Solutions
Colorado State Forest Service
Grand Lake and Grand County Rotary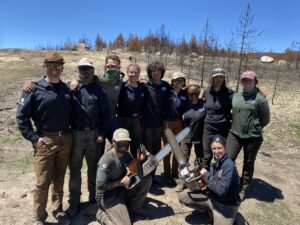 Please Note: The trails are available on a seasonable basis. During the winter months they are used for the Nordic Center skiing and snowshoeing trails and a trail fee is required.
Please respect all plants and animals, and above all… DON'T MESS WITH THE MOOSE!  Read the following for a list of some of the animals you might find here:
Moose, elk, mule deer, black bear, coyote, fox, mountain lion, bobcat, lynx, porcupine, pine marten, cottontail rabbit, snowshoe hare, tree squirrel, golden mantled ground squirrel, least chipmunk, among species of birds.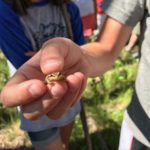 Have an idea for a program, or want to get involved?  Email Trails Manager Don Campbell at donc@grandlakerecreation.com.
Trailhead/Parking:
Take US Hwy 34 North toward Rocky Mountain National Park and Grand Lake. Go past the entrance to the town of Grand Lake for approximately ¼ mile, and turn left on County Road 48 – Golf Course Road. Go one mile and look for trail head parking on the left.
PICKLEBALL AND TENNIS
Grand Lake Metropolitan Recreation District is proud to offer a variety of recreation opportunities for children and adults, in addition to our outsanding golf and Nordic skiing. Find out more about Adult Picklelball and Tennis . . . 
Thanks for creating bike and dog-friendly trails. I've been here ten plus times and I keep finding more routes to take! – Steve