Click here for the Men's Club Application 2018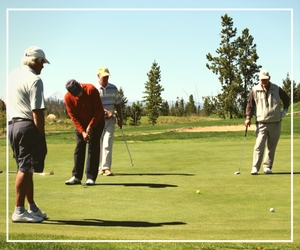 The Men's Club is a golfing group for men of all skill levels. It is an excellent opportunity to play the beautiful Grand Lake course and meet some new friends. If you are a golfer, and don't have a handicap established, this is an opportunity to do so.
Our tournament director, Jack Eggleston, is once again creating an exciting schedule of events for this summer.
In addition to our tournaments, we play the Estes Park Men's Club and the Steamboat Springs Men's Club at their courses, and they travel to Grand Lake go play our course.
Our annual dues are cover the Colorado Golf Association fees and the handicap fees. For more information or to join the club please contact Lorin Nessan, Men's Club President at lorinnessan@gmail.com or by phone at 970-422-0816.
Grand Lake Golf Men's Club Championship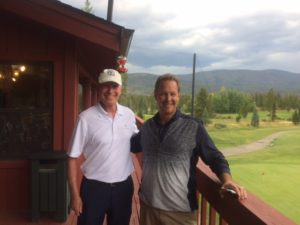 The GL Men's Club held their 2017 annual championship on August 30th and 31st. It was Deja vu all over again as for the second year in a row, Larry Burks was the Club Champion; and Mike Montgomery came in with the Low Net score. Other low net scores were: Bob Rodgers, John Drury, Jim Negri, and Tracy Temple. The year-end banquet followed the final round on August 31st . The Sly Fox Restaurant, under the supervision of Susan Luck, served a fantastic dinner of either prime rib or baked salmon. The Men's Club will continue to have Wednesday events through the month of September.